Whether you need a new roof or need to replace an existing roof, Ian's Roofing has you covered. We have over 30 years of experience in putting on new roofs or replacing existing roofs. Because we work with all materials, Ian's Roofing can offer new roofs in COLORBOND©, terracotta tiles, concrete tiles, slate and imitation slate. With a diverse range of options, colours and styles Ian's Roofing is sure to bring out the best in your new roof.
As well as working extensively in the residential arena, Ian's Roofing also specializes in working with commercial clients for their new roof needs. This includes offices, shops, warehouses, factories and business parks.
When it comes to an investment as important as your new roof, it is important to take the time to choose a reliable roofing company. A business that understands the importance of punctuality, customer service and above all a business that focuses on quality. That is Ian's Roofing in a nutshell!
GUTTERS & DOWN PIPES
Sometimes the roof is not the problem. Old gutters or not enough down pipes can also cause leaking. Whether your down pipes are old and worn or your gutters have holes in them, Ian's Roofing can fix the problem.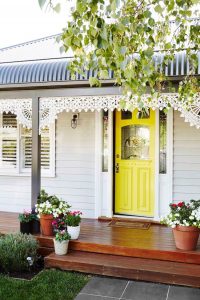 After replacing or installing a new roof you will need to install gutters, fascias and downpipes to finish the roof properly. Gutters, fascias and downpipes come in a range of colors and styles. Whether it's replacing existing gutters and down pipes or complimenting a new roof, we have you covered. COLORBOND© has a large range of gutters, fascias and downpipes. These are corrosion resistant giving them a longer life span.
Our tradesmen at Ian's Roofing will assist you with any decisions you may need to make and will supply and install all guttering, fascias and downpipes as required.